The picking platform is an electric self-propelled orchard picking platform. It can also be used for fruit tree thinning, fruit thinning, bagging, pruning and other operations. It is a must-have product for modern farmers. Save time , economic and environmental protection, and cost saving. SENCE   Product Paramenters Specifications of self-propelled picking platform 4GP-1200 SIZE Dimensions (length * width * height) 3670*1620*2490mm Platform expansion width   3000mm Platform drop height 1150mm Lifting height of platform 2680mm Tire outer edge width 1620mm WEIGHT Dead weight 2000kg Max. load 1200Kg Max. load on both sides after unfolding 200Kg Self-propelled system Power Electric rear drive Steering Front wheel steering Max. forward speed 7km/h Min. turning radius 5000mm Brake Oil brake + hand brake Max. climbing ability 15% Choosable Install front/rear forklifts to achieve continuous high-speed operation.  Features 1.Low noise , self-propelled, controllable speed,labor-saving 2.Easy to operate, small turning radius 3. Continuous working time is more than 19 hours, Strong carrying capacity, can accommodate multiple people working at the same time   Our Advantages   Accessories
[[[[[[[[[[[[[[[[[[[[[[[[[[[[[[[[[[[[[[[[[[[[[[[[[[[[[[[[产品参数, 参数]]]]]]]]]]]]]]]]]]]]]]]]]]]]]]]]]]]]]]]]]]]]]]]]]]]]]]]]
The picking platform is an electric self-propelled orchard picking platform. It can also be
used for fruit tree thinning, fruit thinning, bagging, pruning and other operations.
It is a must-have product for modern farmers. Save time , economic and environmental
protection, and cost saving.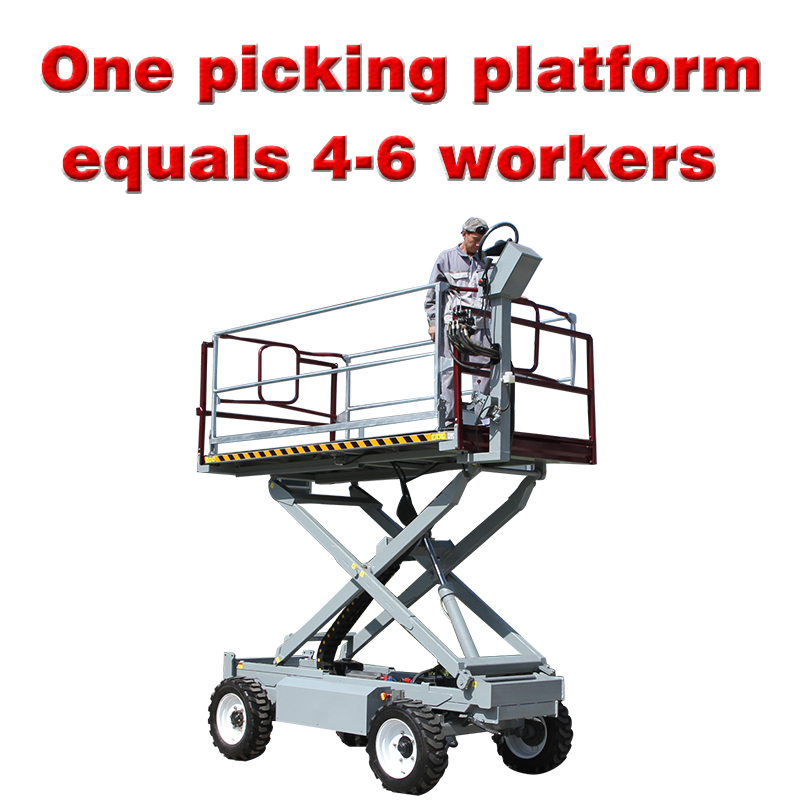 SENCE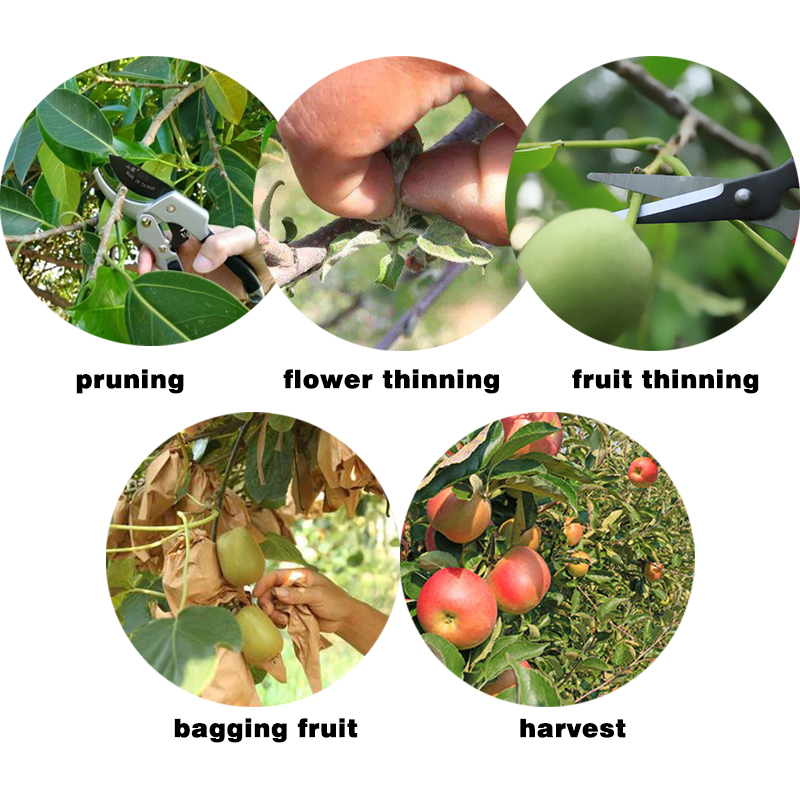 Product Paramenters
Specifications of self-propelled picking platform 4GP-1200

SIZE

Dimensions (length * width * height)

3670*1620*2490mm

Platform expansion width

3000mm

Platform drop height

1150mm

Lifting height of platform

2680mm

Tire outer edge width

1620mm

WEIGHT

Dead weight

2000kg

Max. load

1200Kg

Max. load on both sides after unfolding

200Kg

Self-propelled system

Power

Electric rear drive

Steering

Front wheel steering

Max. forward speed

7km/h

Min. turning radius

5000mm

Brake

Oil brake + hand brake

Max. climbing ability

15%

Choosable

Install front/rear forklifts to achieve continuous high-speed operation.

Features

1.Low noise , self-propelled, controllable speed,labor-saving

2.Easy to operate, small turning radius

3. Continuous working time is more than 19 hours, Strong carrying capacity, can accommodate multiple people working at the same time
Our Advantages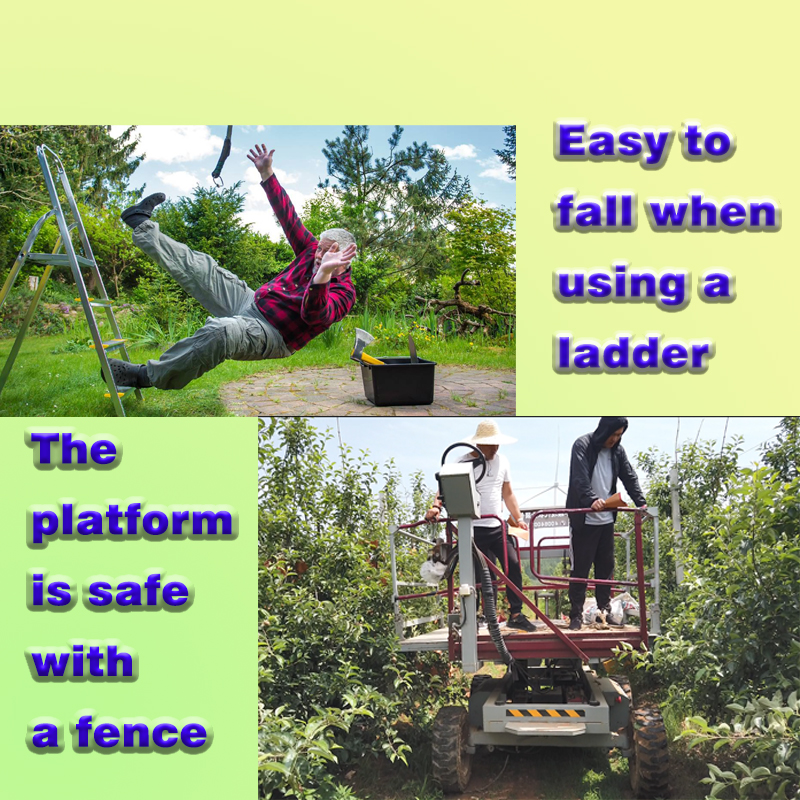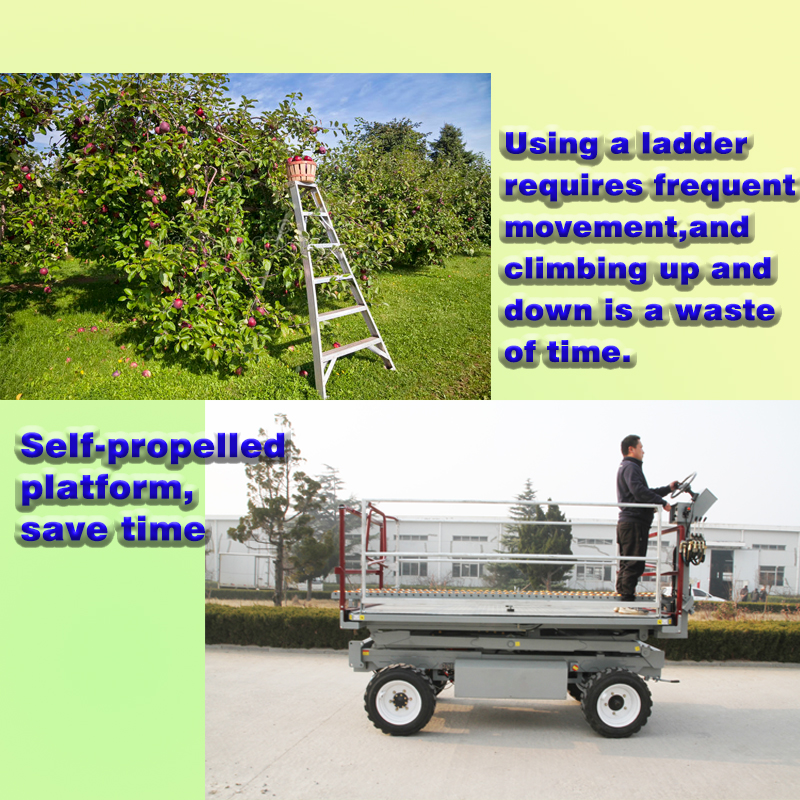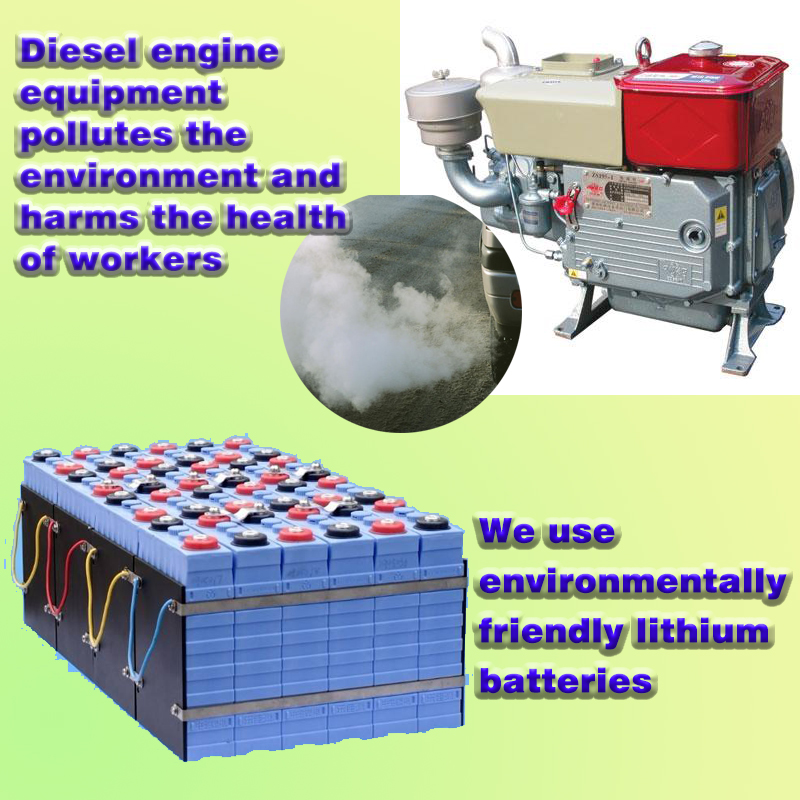 Accessories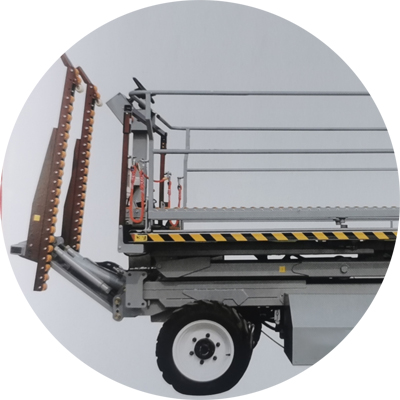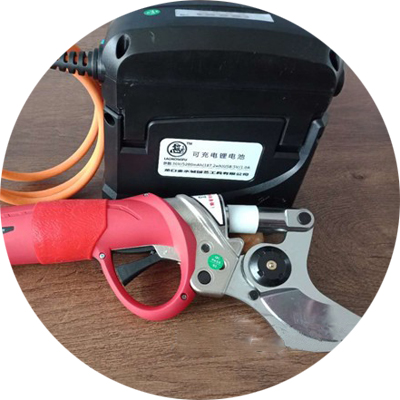 High quality Apple harvest platform factory, apple harvesting platform supplier,Apple harvest platform manufacturers,Low price Apple harvest platform Wholesale Price.
HHH-FEC HYDRAULICS CO.LTD